As runners we spent so much money on on registration fees, shoes, watches, hats, shorts, sunglasses, etc, but most runners do not invest in themselves to becoming better runners. 

Every runner needs guidance or they may become their worst enemy, either pushing the pace too much, training too hard, or not enough, usually resulting in injury or lack of motivation. I have experience coaching and being coached, as well as in bio-mechanics, having worked in running stores for years I have learned a lot about shoe fitting and injury prevention.
Are you currently training for an event, or getting ready to sign up for one?
Sign up and let me build a program for you. We are all different, and our body is always changing, for that reason I believe in creating programs in a weekly or biweekly basis. Communication is key, so  please do not hesitate to ask questions. Upon payment you will receive an email from me to start working on your plan whether you are training for a 5k or 100 miles, I can help you become a better runner.
---
My name is Paulo Medina, I am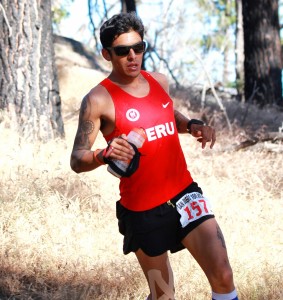 originally from Peru, and I now live in Auburn, CA.
In the past several years I have been fortunate enough to become part of  a great running community. Living in northern California we are lucky enough to have so many great trails.
Coaching is something I am very passionate about, I not only enjoy doing it, but also love seeing the progress in my runners.
I wasn't always a runner, I was once not very physically active, and that had results on my health. I know what it takes to conquer new distances, goals, and new challenges.
These are some of the events I have participated and as well as  my current personal records  (1:18hr Half Marathon, 2:52hr Full Marathon, 3:43hr 50k, 6:45hr 50mile, 20:44hr 100 mile, and 10:32hr Ironman)
Boston Marathon
American River 50
Western States 100
San Diego 100
Ultra Trail du Mont Blanc 168K (France, Italy, and Switzerland)
Ironman Tahoe
Ironman Arizona
Tromso Sky Race (Tromso, Norway)
Desert Challenge 100k (Paracas – Peru)