MOKELUMNE RIVER TRAIL RUNNING FESTIVAL
3 DAYS OF CAMPING AND RUNNING

Location:
Camanche Lake South Shore - Start & Finish area is at the Gold Run campgrounds. Runners should make reservations for the Cottonwood campgrounds, which is the closest to the event area.  
11627 Pattison Rd
Valley Springs, CA 95252
April 20-22, 2018
Friday April 20, 2018
We are skipping the organized 5k & 10k  and instead we will do a fun run on a 1 mile loop around the campgrounds, you can do one or more loops. This is open to  runners of all ages. The fun run will not be timed. Starts at 7:00pm and it will be followed with a bonfire.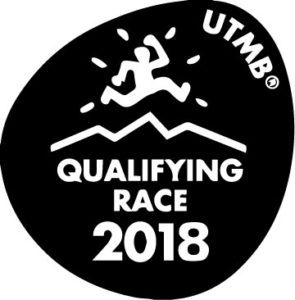 Both distances start from the Gold Run campsite area. The course is an out and back course on the Coast to Crest Trail. Click on the distance to find more information. Our 50 mile race is a UTMB qualier race (4 Points).
Half Marathon (Point to Point)
13.1M – 8:00am Bus pick up, 9:00am race start.
The Half Marathon race is a point to point course, runners will get picked up from the Gold Run camping area at 8am. Runners will then be shuttled to "Campo Seco staging area" where the Half Marathon starts at 9:00am. Click on the distance to find more information.
Course: 
The course follows the Mokelumne River Coast to Crest Trail.  Known for its vibrant wildflowers, specimen flowers along the trail will be labeled with small flags the week of April 1 from the Lower Log Boom to Patti's Point (the Longest Mile).
The out-and-back course runs along the Mokelumne River Coast to Crest Trail and winds along the Mokelumne River past California's historic mining towns and old mines.  Drink in the beautiful scenic views of Camanche and Pardee Lakes, oak woodlands, gorgeous wildflowers, the "Longest Mile Trail," and wildlife that often includes the majestic Bald Eagle.
Please be aware that between the climbing and the possible/probable heat that the 50 mile course is not an easy race. Proper training is highly recommended. The 50 mile race has approximately 10,000 feet of climb.
Many thanks to the East Bay Municipal Utility District (EBMUD) for their assistance, as well as their custodianship of the Mokelumne River Coast to Crest Trail and the watershed lands.
Bib pick up:
Bib pick up starts on Friday at 6:00pm or the day of the race at the Gold Run campgrounds.
---
Race day:
Overall awards will be presented to the top three finishers in each race, while age group awards will be presented only to 1st Place in each group. If you start the 50 miler, but then drop down to the 50k while the race is happening, it will be considered a DNF. 
Runner instructions will be given ten (10) minutes prior to the race start. Runners are responsible for hearing all instructions, checking the website for updates, and reviewing the participant instructions email that will be sent and posted on FACEBOOK and TWITTER no later than Wednesday before the race weekend.
Gear check will be available at the Start/Finish Area. Runners must mark their items clearly with their name and place them in the gear check area. Gear check is to be used at the runner's own risk. SingleTrack Running is not responsible for any lost, misplaced, or stolen items.
---
Event:
We encourage all runners to stay at the Lake Camanche Resorts, whether is camping or at one of their cottages. Are you traveling to the race and do not want to bring your camping supplies? Lake Camanche Resort has an option to rent all necessary camping supplies, they'll even set up your tent for you before you arrive. Make sure you make your reservations early as they sell out! Fishing, boating, and swimming is available at the lake.
Friday 
6:00pm Bib pick up
7:00pm furn run
Followed by a bonfire and drinks at the Gold Run campgrounds.
Saturday
6:00am (50k & 50mi start)
7:00pm (Final finisher & Potluck dinner)
7:30pm (Beer mile - Runners must provide their own beers. All beers must be over 5%, we will follow strict beer mile rules)
8:00 (Bonfire at the Gold Run Campgrounds)
Sunday
8:00am Bus arrival
8:15am Bus departure
9:00am Half marathon start
12:00pm Last runner expected
---
Trail Use Permit:
All runners will need to obtain a trail use permit to run the race. One day Trail use permit cost is $3.00 , yearly permit is $10. We encourage all runners to obtain a yearly permit before the event to expedite things on race day.
A Trail Use Permit bearer (Permittee) may take additional responsibility for and accompany his/her immediate family and up to three (3) guests while on EBMUD trails.
---
Parking:
Runners not camping must park in the main parking area next to the Lake Camanche store.
---
Air travel & Lodging:
The best option for air travel is Sacramento International Airport (SMF), approximately 60 miles northwest of the race site.  Some airlines fly into Stockton Metropolitan Airport (SCK), approximately 50 miles southwest of the race site.
CAMPING/CABINS
Camping is available at the Start/Finish area.
For reservations, contact:
Camanche Recreation Company
209-763-5121
You may also reserve your campsite online. We recommend selecting a campsite at the Cottonwood area.
These are the only available accommodations within 11 miles of the race start. Plan ahead!
Ione 11 miles
Angels Camp 18 miles
Sutter Creek 18 miles
Lodi 21 miles