January 13-14, 2018
24hrs (Solo & Relay) - 12:00pm Jan 13 to 12:00pm Jan 14
12hrs - 6:00pm Jan 13 - 6:00am Jan 14
6hrs - 6:00am Jan 14 - 12:00pm Jan 14
Location:
Placer High Track
101 Stadium Way, Auburn, CA 95603 - Click here for directions
Information: 
Placer High School track is known as the place where dreams come true as runners cross the finish line of the Western States 100. Now, Singletrack Running brings you the One day in Auburn, a track event for everyone, if you can run a mile, you can participate.
The event has several options to participate: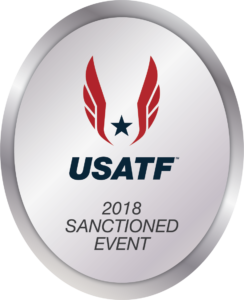 24hrs solo
12hrs solo
6hrs solo 
24hrs Relay (10 person team - 1 mile per runner)
Weather Forecast

Event information:
Placer HS track has a brand new rubberized surfaced and it is fairly well protected from the wind with bathrooms available near the track making this the best location for anyone that is looking to break any records. This event will change directions every 4hrs.
Every distance will start right on time. Distance times are alternated to make sure we do not over crowd the track, specially for runners trying to break any records. 
After you registered you will start receiving email instructions with more details about the event, as well as information about proper track etiquette. 
Each distance event is limited to only 30 runners, sign up now to secure your spot.
This event is going through the proper USATF SANCTIONING process. We will update this once the process is complete. 
Relay information:
Our relay race is set up as the classic 24hr track relay events that were extremely popular in the 60s and 70s. Relay teams can consist of teams from 2 - 10 runners, and runners must exchange every mile.
All teams must end with at least 2 runners, for example, a team of 10 runners can have 8 of their runners drop out during the length of the event, but at least 2 runners must continue, remember that runners must swap places every mile. A runner that drops out cannot rejoin the team. A runner is considered dropped when he/she does not complete a full mile (4 laps), or miss a carry for any reason. 
Registration cost is set up for each runner to complete their own registration and payment. The team captain should register first and create the team name, others can then register under the same team name. Cost of registration is based on per runner. 
24hrs Relay

$70.00
24hrs Relay - $70


($85 after Dec 14)

Nov 15, 2017 - Dec 14, 2017*

 
 
$85.00
24hrs Relay - $85


($95 after Dec 31)

Dec 15, 2017 - Dec 31, 2017*
 
 
$95.00
24hrs Relay - $95
Jan 1, 2018 - Jan 13, 2018*