March 17, 2018
50k
Race starts at 8:00am
Location: (Read Carefully!)
The race will start at Drivers Flat parking lot, which is located before heading down to the Ruck a Chucky campgrounds area. Due to limited parking available at the start area, only the first 35 vehicles will be allowed to park in the lower parking lot at drivers flat, after the first 35 vehicles you will have to park at the upper parking lot which is located .6mi away on Foresthill rd. We will have a small shuttle running back and forth taking runners, but we advise you arrive early to wait for the shuttle. Shuttle bus will start running at 7:00am, race starts at 8am with or without you! Click here to view the parking area and shuttle pick up location.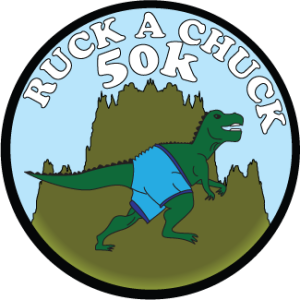 Parking is $10 on either parking lot, or display your Poppy pass.
17430 Drivers Flat Rd,
Foresthill, CA 95631
Information:
Ruck a Chuck 50K is based on the course of the old Rucky Chucky 50k; the out and back course runs completely on the Western States Trail starting at the top of Rucky Chucky area, where runners that participate in the famous Western States 100 mile endurance run get to cross the river towards Auburn, the final town of their 100 mile journey.
During the Ruck a Chuck 50k runners will run towards Foresthill (opposite of WS100) on the Western States trail all the way to Cal 1 Aid Station. Runners will  run one mile past the aid station to then turn back towards the finish line.
This is a great way to experience another part of the WS100 course and to properly train for Canyons 100k, a WS100 qualifying event.
Weather Forecast

Map:
See below for aid station table and cut off times.
The challenging course has over 6,500 feet of positive elevation, proper training and heat acclimation is advised.
Elevation above is not 100% accurate, this course has over 6,500 feet of positive elevation.
Aid Station - Cut off times:
See disclaimer below for runners who drop at an aid station.
All aid stations will have bananas, oranges, potato chips, boiled potatoes, salt, Scaps, Gels , Coke, Ginger ale, electrolyte drink, and many other sweet and salty options to get you through the day.
| | | | | |
| --- | --- | --- | --- | --- |
| Aid Station | Mile | Next Aid | Strict cutoff - Pace |   |
| Start - Ruck a Chucky | 0 | 2.75 | ---- | ---- |
| Gate 101 | 2.7 | 7.5 | ---- | ---- |
| Cal 2 aid station | 10.2 | 4.4 | 10:53 (17:00 min/mi) | ---- |
| Cal 1 aid station | 14.6 | 2 | 12:14pm (17:25 min/mi) | ---- |
| Cal 1 aid station | 16.6 | 4.4 | 12:50pm (17:30 min/mi) | ---- |
| Cal 2 aid station | 21.0 | 7.5 | 2:15pm (17:52 min/mi) | ---- |
| Gate 101 | 28.5 | 2.7 | 4:30pm (17:55 min/mi) | ---- |
Note: Runners must check in at each aid station. All cutoff times will be enforced
Missing cut off & Drop (DNF):
This course covers extremely remote area that is very difficult to access by vehicle. If a runner drops at any of our aid stations, he or she must wait until the aid station closes in order to get a ride back to the start/finish area. The same applies to anyone who misses a cutoff time. We will try our best to accommodate runners waiting at an aid station, but plan to be there until the end.