MOKELUMNE RIVER TRAIL RUNNING FESTIVAL | DAY 1

Location:
Camanche Lake South Shore – Cottonwood Camping area
11627 Pattison Rd
Valley Springs, CA 95252
April 21, 22 and 23, 2017
The 5k & 10K course is an out and back course. Runners doing the 5k will complete the course 1 times, runners doing the 10k will complete the course 2 times. Click on the distance to find more information.
5K & 10K Course information: 
The 5K and 10K is a night race, all runners must wear a headlamp. The race will start at the Cottonwood Campsites and will follow an out and back course. Runners doing the 5K will complete the course 1times, and runners doing the 10K will complete the course 2 times. 
Bib pick up
Bib pick up starts on Friday at 6:00pm or the day of the race.
Start/Finish Area (Cottonwood campgrounds).
---
Race day:
All participants will receive a schwag item. 
Awards will be presented for the top three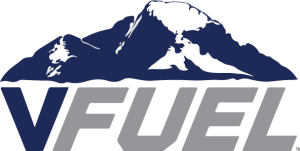 men's and women's finishers in each race. Age group awards will be presented only to first place in each group. 
Runner instructions will be given ten (10) minutes prior to the race start. Runners are responsible for hearing all instructions, checking the website for updates, and reviewing the participant instructions email that will be sent and posted on FACEBOOK and TWITTER no later than Wednesday before the race weekend.
Gear check will be available at the Start/Finish Area. Runners must mark their items clearly with their name and place them in the gear
check area. Gear check is to be used at the runners' own risk. SingleTrack Running is not responsible for any lost, misplaced, or stolen items.
---
Trail Use Permit
All runners will need to obtain a trail use permit to run the race. One day Trail use permit cost is $3.00 , yearly permit is $10. We encourage all runners to obtain a yearly permit before the event to expedite things on race day.
A Trail Use Permit bearer (Permittee) may take additional responsibility for and accompany his/her immediate family and up to three (3) guests while on EBMUD trails.
---
Parking
Runners not camping must park in the main parking area next to the Lake Camanche store.
---
Air travel & Lodging
The best option for air travel is Sacramento International Airport (SMF), approximately 60 miles northwest of the race site.  Some airlines fly into Stockton Metropolitan Airport (SCK), approximately 50 miles southwest of the race site.
CAMPING/CABINS
Camping is available at the Start/Finish area.
For reservations, contact:
Camanche Recreation Company
209-763-5121
You may also reserve your campsite online. We recommend selecting a campsite near the Cottonwood camping area.
These are the only available accommodations within 11 miles of the race start.
Ione 11 miles
Angels Camp 18 miles
Sutter Creek 18 miles
Lodi 21 miles